Cantal
Cantal is the name of one of the French départements, of an eroded mountain chain and of a cheese variety.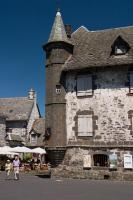 Salers is located in the West of the Cantal mounts. It is far from most major roads and has kept its original size and character. One of the most beautiful villages of France, it has many medieval...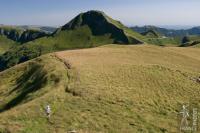 With a height of 1783m, the Puy Marie is one of the highest volcano of Europe. Its summit can easily be reached as the access path has been modified with steps to make it safer. It is still a...